Donate to Order T-Shirt or Lawn Sign
*** The ordering window for the "Live And Let Howl",  "Minnesota Nice" and "From the Wolf Comes Life" t-shirts, is currently OPEN Through Dec 3, 2021 at midnight. Go to the latest news section for the link to the window from the home page. Click the wolf head button in top left of webpage to get to home page.***
Other classic Howling For Wolves t-shirts and gear are available to purchase through this site by clicking on the links below. Sizes are limited. Shirts are $15 and include shipping!
 Donate to order The Wolf is Minnesota's Lion T-Shirts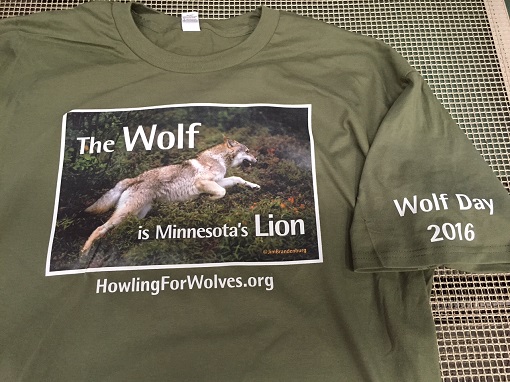 Donate to order #LiveAndLetHowl T-Shirts

 Donate to order "Stop The Hunt" T-Shirts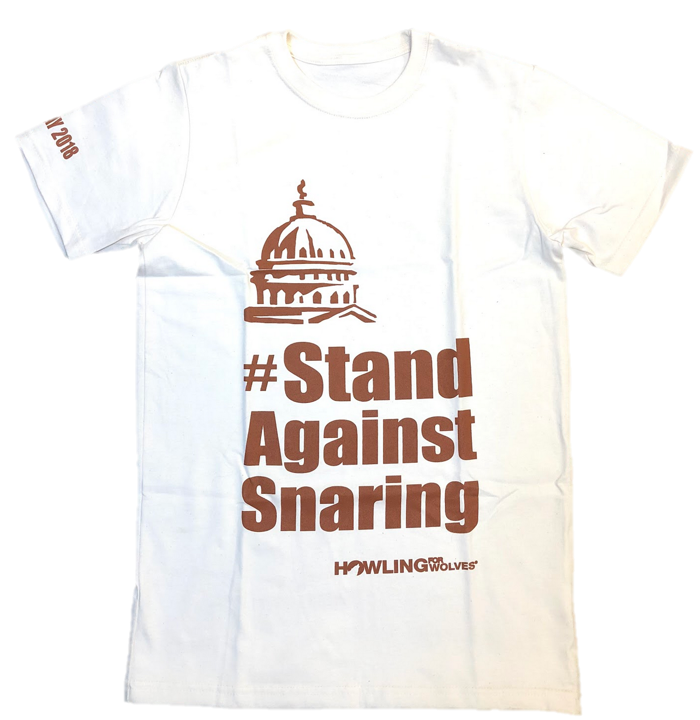 Donate to order #StandAgainstSnaring T-Shirt
 Donate to order lawn signs

(lawn signs are shipping only to U.S. addresses)

 Donate to order HFW wolf vehicle decal

 Like to add an extra donation to your shopping cart? Click on this link

Note: If you order both t-shirts and lawn signs, they will ship in separate packages and usually will be handled at a different time due to large size of the lawn signs.
 Click on each image to download the free Wolf Coloring Pages, or click here for image 1 and image 2. Download the accompanying "Did You Know" page here.
Your shopping cart is empty.