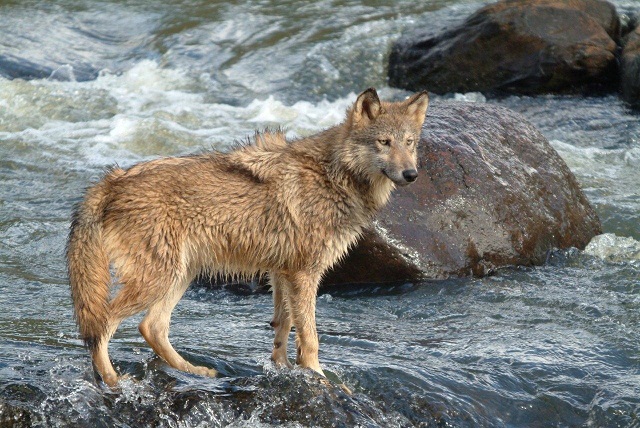 10 scientists representing a broad range of expertise have written in support of Minnesota's Senate File (SF) 2256. The independent, peer reviewed research scientists submitted a letter of support to the Senate Environment and Energy Committee on SF 2256, known as the wolf data collection bill. Collectively, these scientists represent over 10 decades of experience studying wolf-human interactions and participating in wolf management. Together they have published over 25 scientific articles on predators and their interactions with people. Additionally, they've served on over 22 advisory boards or management committees for state, tribal, federal, or private organizations.
The bill proposes multiple provisions to address inadequacies in the current approach to wolf management in Minnesota
.
The link to read the document from the scientists:
10 Scientists Endorse Bill SF2256
.
The list of supporting scientists:
Adrian Treves (lead author), Ph.D., Associate Professor, University of Wisconsin-Madison 
Michael P. Nelson, Ph.D., Ruth H. Spaniol Chair of Renewable Resources and Professor, Oregon State University
Jonathan Way, Ph.D., Eastern Coyote Research and Clark University (Worcester, MA)
Guillaume Chapron, Ph.D., Associate Professor, Swedish University of Agricultural Sciences, program in Wildlife Biology
Edward J. Heske, Ph.D., President, American Society for Mammalogists, and President, Illinois Natural History Survey
Timmothy Kaminski, M.S., Mountain Livestock Cooperative, Northern Rockies Conservation Cooperative, Craighead Environmental Research Institute
Cristina Eisenberg, Ph.D., Smithsonian Research Associate, Oregon State UniversityCollege of Forestry
Rolf O. Peterson, Ph.D., Research Professor, Michigan Technological University
David Parsons, Ph.D., Carnivore Conservation Biologist, The Rewilding Institute 
Bill Ripple, Ph.D., Professor, Oregon State University