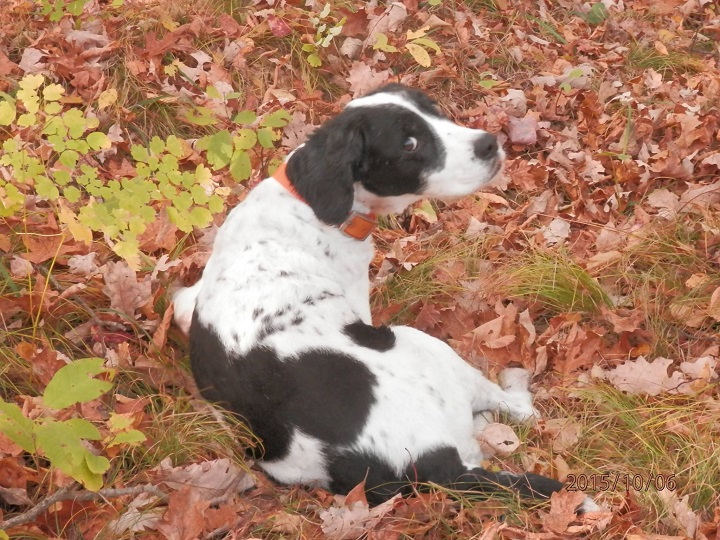 Over the past several months wolf sign has been sparse as my local pack has moved to another part of their range, probably due to denning and rendezvous site but wolf pups are now old enough to travel with the pack and I now see their big tracks and scats again. The pack has completed another cycle of life and rearing.
On the morning of October 12th, with my little field Springer, Babsy, we took off into the woods grouse hunting. We were not a quarter mile beyond my property when I rounded a bend in the old timber access road we were hunting when I noticed something out of the norm in the road 20 to 25 yards ahead of me. I walk this old trail several times a week and feel I am well acquainted with every tree and object along this route. When I stopped and stared at this object, it moved and its shaped suddenly took form and I now realized I was gazing upon a large, adult gray wolf that was studying my presence as I was of it. Its gray color caused it to blend amazingly well into its surroundings in the post autumn colors. Our face-to-face encounter lasted only seconds as it then turned and casually loped off down the trail and around the next bend.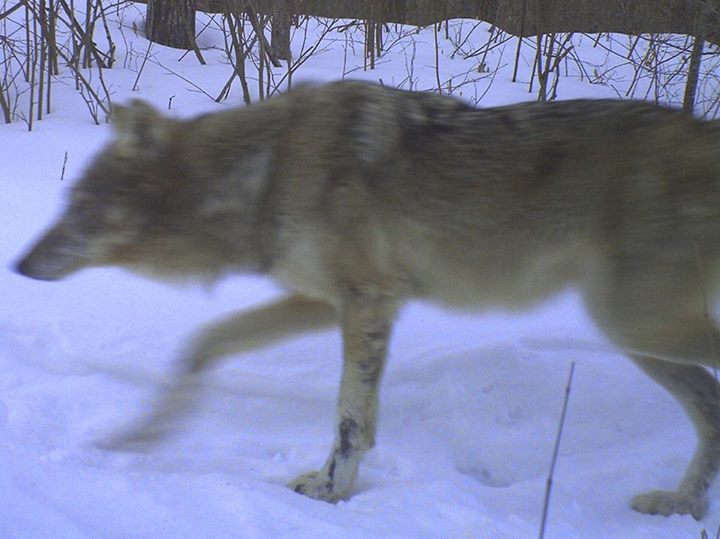 My little dog never saw the wolf but when proceeding down the trail, it caught its fresh scent and came back to my side and starred up at me with big eyes, which said in dog language with great concern, "Dad, that big wild relative of mine is close by." For the next 15 minutes of more, she forgot about the olfactory gold scent she was searching for and became wary of the presence of something that demanded more concern but soon enough her mind focused back to birds.
I hear and read about wolves attacking gun dogs or threatening humans and the present danger they pose. I live with wolves 24/7. I have had numerous encounters with wolves and none have been threatening. What they have been is a reassuring gesture by Mother Earth that the land is whole and complete. It is time for Americans to start "thinking like a mountain." The presence of wolves is a powerful statement saying, "I am back and the wild is again complete."