Rally against the MN wolf hunt on opening day Nov. 8, 2014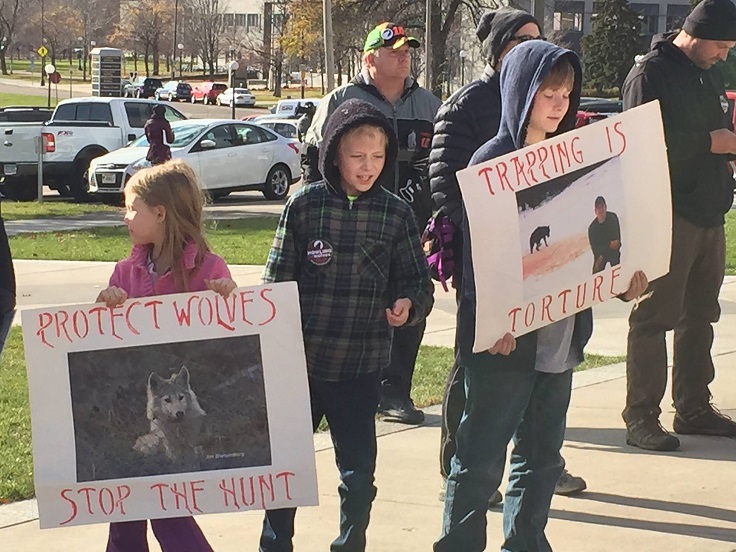 Over 300 people gathered to protest the MN Wolf Hunting and trapping Season with Howling For Wolves at our "Live and Let Howl" rally.
Dr. Maureen Hackett, founder of Howling For Wolves presented the current situation with Howling For Wolves activities' toward suspending the wolf hunting and trapping season including future plans for focused efforts at the the Minnesota state legislature, to suspend the wolf hunting and trapping season next legislative session.  Dr. Hackett also unveiled the #LiveAndLetHowl campaign design and new radio advertisement to start on November 11, 2014.  She also discussed the need for financial support and efforts to fundrasie through GiveMN for the Give To THe Max Day on November 13, 2014. More details about the #LiveAndLetHowl campaign will be rolled out in the near feature  Listen to HFW new radio ad here:

A number of dogs participated in the rally in solidarity with wolves: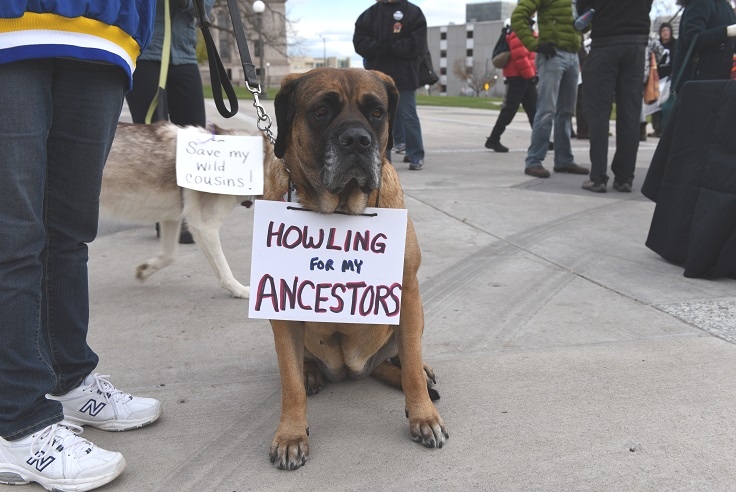 Four TV stations covered the event. See below CBSMIN report; note that the report aired before the rally reached its maximum, therefore TV reported an underestimated number:
http://minnesota.cbslocal.com/video?autoStart=true&topVideoCatNo=default&clipId=10829890
Last but not least, there also was a rally against the wolf hunt at the same time in Duluth on November 8th. Ms. Sandra Skinaway ( Chairwoman) and Dr. Maureen Hackett touched base via Facetime during the event.