Quetico Superior Foundation article: Federal judge puts Minnesota's wolves back on Endangered Species list
https://queticosuperior.org/blog/federal-judge-puts-minnesotas-wolves-ba...
Federal judge puts Minnesota's wolves back on Endangered Species list
February 13, 2022 by Greg Seitz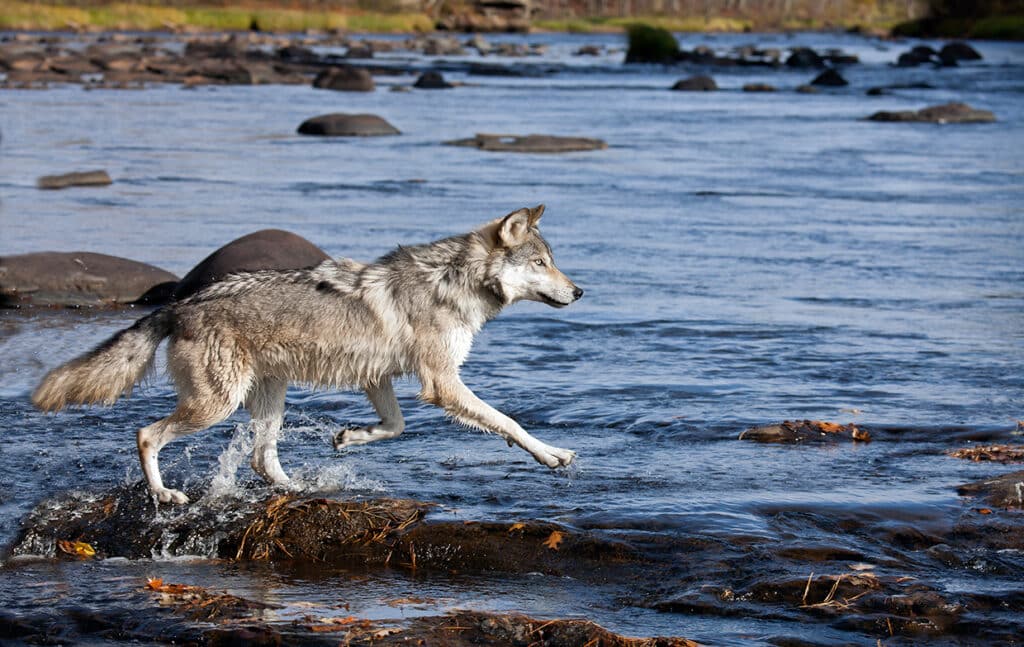 Gray wolf (photo by Lynn Bystrom via Dreamstime)
Gray wolves in Minnesota and many other states are once again protected by the Endangered Species Act, after being removed in January 2021. A federal judge in California struck down that decision yesterday, ruling the U.S. Fish and Wildlife Service was wrong to remove them.
It's another chapter in the saga of protecting and restoring wolves, which were almost wiped out by hunting, poisoning, habitat loss, and other forces in the 20th century. Since 2007, they have gone on and off the list due to differing decisions and court rulings.
When the Trump administration removed them from the list a year ago, some states quickly launched hunting seasons, notably Wisconsin. A month after delisting, a four-day season exceeded harvest goals significantly, and up to a third of the state's population was killed. This type of state management was one of the factors in a lawsuit filed by several environmental groups, represented by Earthjustice.
"This is no 'Mission Accomplished' moment for wolf recovery," said Kristen Boyles, Earthjustice attorney. "Wolves are only starting to get a toehold in places like Northern California and the Pacific Northwest, and wolves need federal protection to explore habitat in the Southern Rockies and the Northeast. This delisting decision is what happens when bad science drives bad policy."
Inadequate analysis
U.S. District Judge Jeffrey White, a Republican appointee, ruled that the U.S. Fish and Wildlife Service had failed to show wolf populations could sustain themselves in the Midwest without Endangered Species Act protections.
"Here, the Service's analysis relied on two core wolf populations to delist wolves nationally and failed to provide a reasonable interpretation of the 'significant portion of its range' standard," White wrote in his ruling.
Advocates hailed the ruling, while saying it's time to find management methods beyond hunting. Minnesota-based advocates Howling for Wolves called for policymakers and others to use the time afforded by the protections to find new ways of managing the animals.
"This is a fantastic decision for wolves as it protects them for future generations," said Maureen Hackett, founder and president of Howling For Wolves. "While wolf trophy hunting has been stopped by the federal courts for the time being, it's important for us to continue working on wolf plans that support effective and nonlethal conflict prevention strategies and enforcement of illegal poaching laws."
The Superior National Forest was the only place in the lower 48 states where wolves were never driven out. Today, the Minnesota Department of Natural Resources estimates the state's population at about 2,700. When the animals lost Endangered Species protections in 2012, Minnesota held three wolf hunting seasons, with 915 killed in total.