Jessica Lange Writes Open Letter to Governor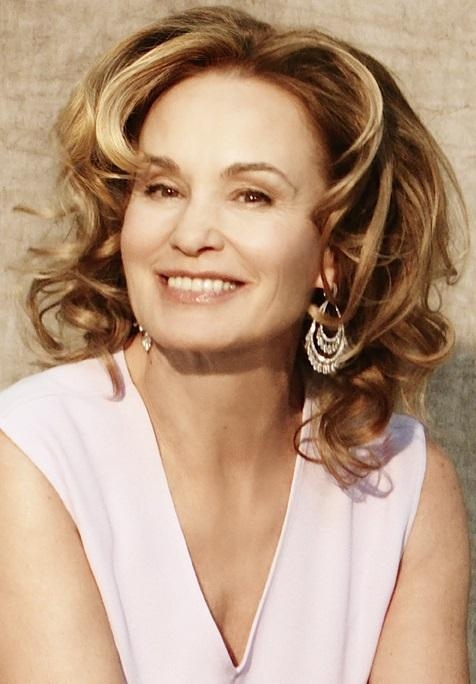 Jessica Lange
"Native wildlife is closest to my heart"
For Immediate Release
Contact:
Martin Keller, Media Savant Communications Co.
612-729-8585, mkeller@mediasavantcom.com
Two-Time Academy Award Winner and Minnesota Native and Resident Jessica Lange Writes Open Letter to Governor Mark Dayton
Jessica Lange calls on Governor to suspend the 2013 Recreational Wolf Hunt: Given the lowest number of wolves since 1988, letter deplores cruel and inhumane methods to trap and kill wolves
CLOQUET, MINN., -- September 26, 2013 -- With only six weeks before the next recreational wolf hunt gets underway in Minnesota (November 9), one of the state's prominent native daughter is urging the Governor of Minnesota to suspend the hunt based on the declining number of wolves and the often inhumane methods used to trap and hunt them.
Two-time Academy Award winning actress for Tootsie and Blue Sky and Cloquet area resident, Jessica Lange, has signed an insightful and strongly worded letter to the state's leadership about the wolf hunt. Lange, who currently stars in the hit television series, "American Horror Story," cited a number of reasons to suspend this year's recreational wolf hunting and trapping season. The letter was sent to the Governor and is available at Howling For Wolves. Howling For Wolves is leading a coalition to gather 50,000 Minnesotan signers to a letter asking Governor Dayton and state officials including the DNR to suspend the wolf hunt. 
Lange's primary concerns include steeply declining wolf numbers and cruel methods to trap and kill them
One of Lange's primary concerns is about the proper management of the Minnesota Gray Wolf, the only original population of wolves in the lower 48 states. The Minnesota wolf population decreased 25% below 2008 levels to the lowest count since 1988. Last year's hunt killed 413 wolves and livestock and property owners killed 300 wolves. Essentially, one out of four wolves was killed in MN in 2012.
Lange writes in her letter to Dayton: "413 wolves were killed by hunters and trappers; not to protect public safety, not to control the population size, and not to reduce conflicts with people. It was for sport, for fun and for trophies. More than half the wolves killed were less than 2 years old and almost a third were less than 1 year old. They were not problem wolves; they were not in conflicts with people, livestock, or domestic animals. They were just wolves living wild and free in our north woods."
Other issues she highlights include a call to action to suspend the hunt and to protect "these native and iconic animals" against the wishes of special interest groups:
"The recently announced 25% decline in the Minnesota wolf population should compel action. We haven't had this few wolves in our state since 1988 and over this time period there has been a steady decline in pack size. Packs are family units made up of siblings and other relatives that support activities essential for survival, notably hunting and raising pups. We know that the random killing of non-problem wolves tears apart wolf families and diminishes their ability to survive and reproduce
Lange also strongly abhors in her missive the "inhumane and unethical methods" used to trap and kill wolves:
"More than anything else, the cruel methods allowed for hunting and trapping wolves are deeply disturbing. The majority of Minnesota voters oppose these inhumane and unethical, yet legally sanctioned practices: Metal leghold traps that crush limbs, wire choke snares that cause painful brain bleeding, and bait like food and the calls of wolf pups in distress that lure adult protectors to their death."
Finally, Lange addresses the Governor's re-election bid: "As you again ask Minnesotans for the opportunity to lead our state, I ask that you show leadership on this issue by suspending the 2013 wolf hunt and direct all concerned state government bodies and agencies to get back to their stated goals of ensuring the long-term survival of the wolf in Minnesota, and reducing conflicts between wolves and humans."
For more information on the Gray Wolf and the non-profit group Howling For Wolves, please visit: http://www.howlingforwolves.org. Howling For Wolves: Protecting MN Wolves for Future Generations.
To interview Maureen Hackett, M.D., founder of Howling For Wolves, about the Jessica Lange letters and the wolf hunt controversy in general please contact Martin Keller, Media Savant Communications Co., 612-729-8585, mkeller@mediasavantcom.com
###