Howling For Wolves is on LUSH's Charity Pot
Today, we have great news. We are reaching new supporters in a big way. LUSH, an international natural bath and beauty products company, features Howling For Wolves for their charity pot, which is sold throughout the world. We are the grateful recipients of two large LUSH grants that supported our Wolf Day activities in 2014 and in 2015.  We are proud to be LUSH's featured organization on the charity pot, which will put our name in hundreds of thousands of hands throughout the world.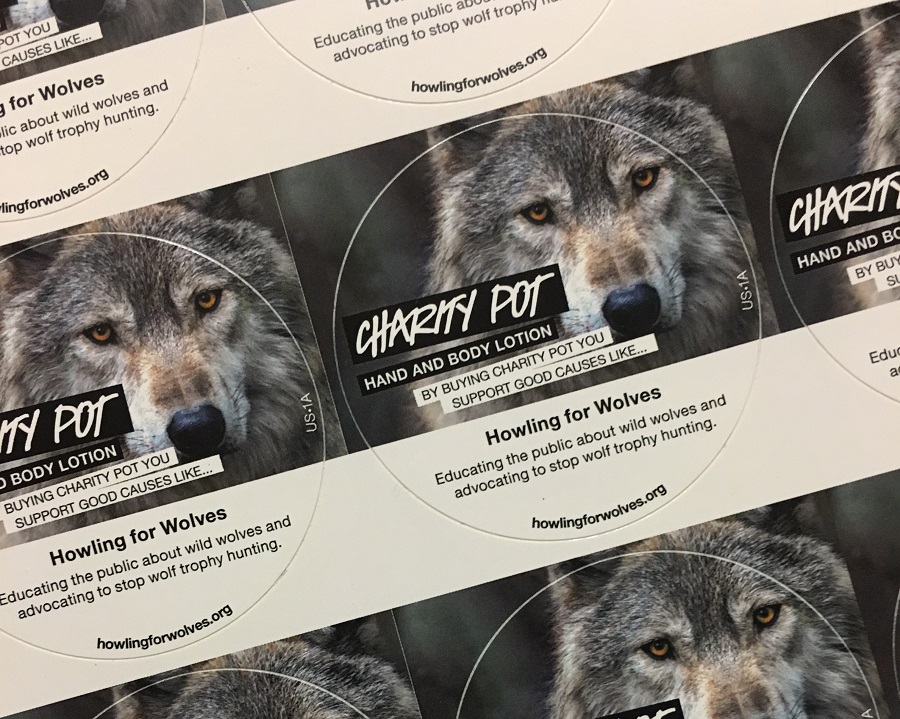 Standing for the wolf is standing for wild places and for our clean air and water. Save the wolf, save the planet.